Estella M. Alonso, MD
Interim Chair, Department of Pediatrics
Sally Burnett Searle Professor of Pediatric Transplantation
Professor of Pediatrics (Gastroenterology, Hepatology and Nutrition
Professor of Medicine and Social Sciences (Outcome and Measurement Science)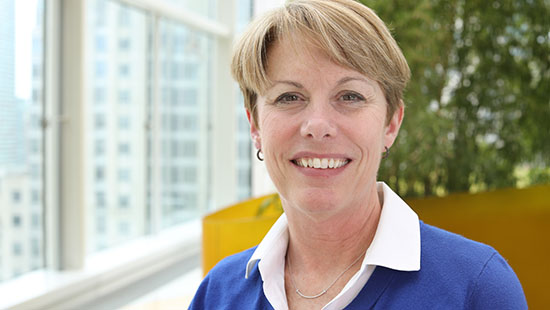 The Department of Pediatrics at Northwestern University Feinberg School of Medicine is dedicated to understanding and promoting optimal child health and function. We value excellence and innovation in clinical and basic research, coordinated and comprehensive patient care, ongoing physician education and soundly based child advocacy. Our goal is to provide leadership in endeavors that promote the health of children locally, nationally and internationally. Our faculty members lead in their respective specialties and cultivate a collaborative environment with their colleagues at Feinberg-affiliated Ann & Robert H. Lurie Children's Hospital of Chicago, Northwestern University, and other pediatricians around the country and the world.
Quality
Healthcare quality and safety initiatives are critical to providing optimal healthcare as well as reducing variations of care that will facilitate greater learning in all forms of research. We encourage our faculty to expand their expertise in these areas.
Quality Initiatives
Alumni
Former students of the Department of Pediatrics have helped to shape the programs during their tenure and have gone on to impact our related fields during their careers. We invite alumni to reconnect with our department and each other.
Learn More