The Division of Pediatric Endocrinology, through our partnership with the Ann & Robert H. Lurie Children's Hospital of Chicago, is a dynamic division offering students, residents and fellows a well-rounded education and training in a diverse range of pediatric endocrinology conditions. We care for children and young adults with diabetes, disorders of sexual differentiation, endocrine complications of malignancies, disorders of growth and puberty, pituitary disorders, adrenal disorders and thyroid disorders, including thyroid cancer. Our work is dedicated to providing the highest level of training, research and clinical care.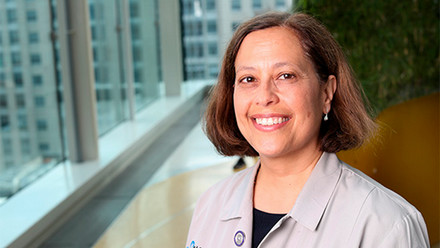 What We Do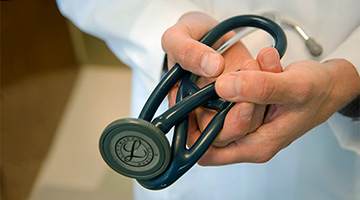 Patient Care
With an active outpatient practice, the Division of Endocrinology treats children with diabetes and other endocrine disorders. The team also provides inpatient care at both Lurie Children's main hospital and the neonatal intensive care unit at Prentice Women's Hospital. U.S. News and World Report ranks the Division of Endocrinology among the best in the nation. Our team takes a multidisciplinary approach to care and consists of pediatric endocrinologists, physician-scientists, certified pediatric nurse practitioners, certified diabetes educators, registered nurses, a registered dietician, a social worker and a clinical psychologist.
LEARN MORE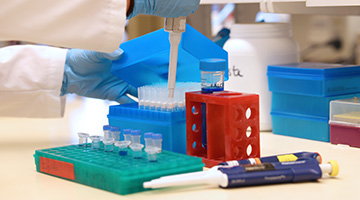 Research
Our faculty is actively involved in clinical and basic science research. We are an affiliate for TrialNet, a consortium of institutions that implement research protocols aimed at better understanding the natural history of Type 1 Diabetes as well as prevention trials. Visit our research page for more information. View our publications feed.
LEARN MORE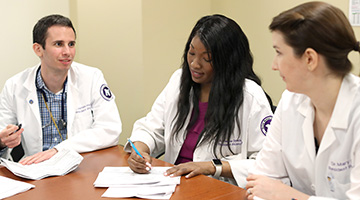 Education
Our faculty educate and instruct medical students, residents and fellows about all conditions and diseases affecting the endocrine system. They are also engaged with the broader field of endocrinology, presenting scientific seminars on their work and data at national and international research meetings and participating in public outreach programs. We offer one ACGME-accredited fellowship per academic year through the ERAS Fellowship Match.
ABOUT OUR EDUCATIONAL EFFORTS
Your gift can contribute to scientific breakthroughs and improve the way we care for children.
CONTRIBUTE TODAY