Office of Fellowship Programs
Meet the Office of Fellow Programs team and contact us with your questions.
Meet the team
Fellows College
All fellows attend this lecture series, held every four months.
Curriculum
Fellowship Programs
The Department of Pediatrics at Northwestern University Feinberg School of Medicine offers a broad range of subspecialty fellowship programs designed to train academically-minded physicians with a strong foundation in research. Explore the pages and programs listed below for more information.
Fellow Scholarly Activity
See research activity from some of our pediatric fellows.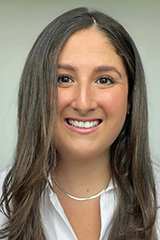 Jessica Feurstein, DO
Adolescent Medicine
Research
Research and clinical interests include reproductive health and counseling adolescent and young adults with chronic illness and their families about fertility preservation.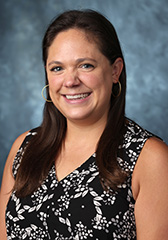 Madeline Schutt, MD (She/Her)
Allergy and Immunology
Research
My research interests are varied - I am passionate about learning about pediatric inborn errors of immunity, food allergy and drug allergy. I will be working with my mentor Dr. Whitney Stevens on a project in the coming year to better understand the true prevalence of carboplatin hypersensitivity reactions in the patient population at Northwestern with a specific interest in learning more about the mechanisms behind desensitization procedures.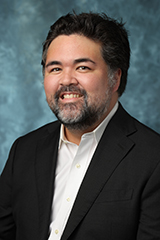 J. Randall McAuley, MD, PhD (He/Him)
Allergy and Immunology
Research
Working with Sergejs Berdnikovs in the department of Allergy and Immunology, looking at the effect of thyroid hormone signaling in atopic epithelium.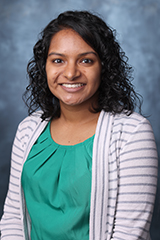 Nikkan Das, MD (She/Her)
Cardiology
Research
I am interested in cardiac imaging, echocardiography and MRI. I am also interested in medical education and am currently finishing up a simulation-based project on delivering serious news in pediatric cardiology.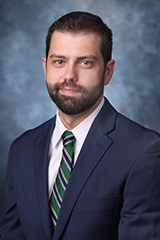 Leon Frank Przybylowski, DO (He/Him)
Cardiology
Research
Projects I would like to focus on would be utilizing exercise stress tests to predict arrhythmias in kids with congenital heart disease or getting kids with pacemakers/ICDs to be more active in sports.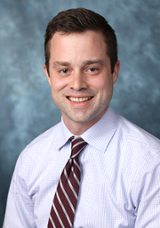 Andrew Lawson, MD
Cardiology
Research
I am conducting research in cardiac MRI findings in heart transplant recipients under the mentorship of Nazia Husain.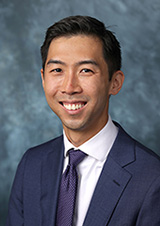 Alan Wang, MD
Cardiology
Research
I'm currently working on projects looking at markers of exercise capacity for healthy pediatric patients as well as those with congenital heart disease.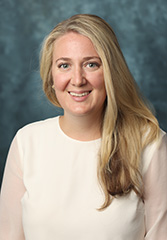 Keira Nasetta, MD
Cardiology
Research
I'm interested in pulmonary hypertension, currently working on a project with Dr. Amanda Hauck.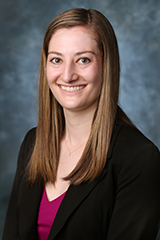 Elyssa Cohen, MD
Cardiology
Research
I am currently researching measurements of cardiac index with the Fick estimation principle and thermodilution in the cath lab on heart transplant patients, with Dr. Tannous and Dr. O'Halloran. I am also very interested in pursuing pediatric cardiology advocacy research during my fellowship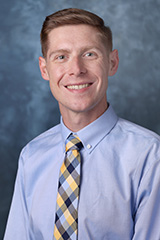 Colin Crilly, MD
Cardiology
Research
My research interests are in the fields of health disparities, quality improvement, and global health. As a resident, I developed a study examining the impact of social determinants of health on health-related quality of life among pediatric cardiac patients, and I also helped lead an institution-wide initiative to improve family-centered rounding on resident teams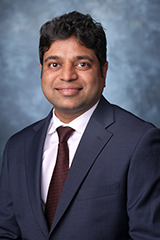 Ashish Garg, MD
Cardiology
Research
Ventricular assist devices, Mechanical circulatory support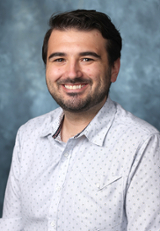 Nicholas Lopez, MD
Child Abuse Pediatrics
Research
Research interests include equity, foster care, and early childhood development and healthy family dynamics.
William Moser, MD
Child Abuse Pediatrics
Research
Research interests include: prevention and advocacy.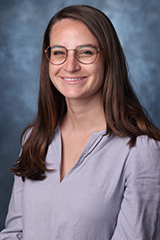 Victoria Close, MD
Child Abuse Pediatrics
Research
In fellowship, I am looking to learn how to advocate for children, as well as how to turn research into meaningful impact of the world around me.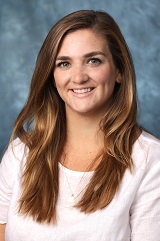 Jordan Nicole Drawbridge, MD
Critical Care
Research
A multi-center characterization of pediatric ethics consults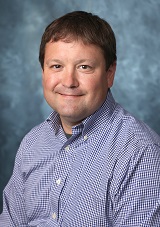 Ryan Hurtado, MD, PhD
Critical Care
Research
Early identification of MODS phenotypes by serum metabolomics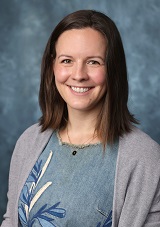 Aleksandra Olszewski, MD
Critical Care
Research
Risk Factors for Conflict and Approaches to Conflict Mediation in the Pediatric Intensive Care Unit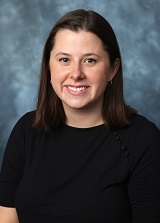 Mary Pilarz, MD
Critical Care
Research
A Novel Approach to Interpretation in the Pediatric Intensive Care Unit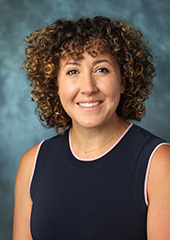 Alisha Bouzaher, MD, MS
Critical Care
Research
Early Screening for Parental Post-Traumatic Stress Disorder in the Pediatric Intensive Care Unit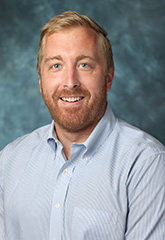 Chris Mattson, MD, MHPE
Critical Care
Research
The Impact of Assessment Characteristics and Components on the Reliability of Assessment of Medical Students on Clinical Clerkships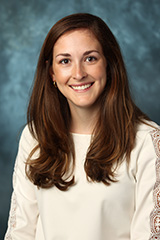 Cara Pritchett, MD
Critical Care
Research
Evaluation of the Microcirculation & Its Relationship with Fluid Balance in Critically Ill Children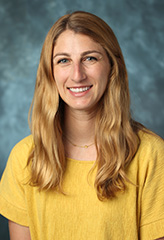 Leah Setar, MD
Critical Care
Research
Age Related Differences in Low-avidity SARS-CoV-2-cross-reactive Memory T Cells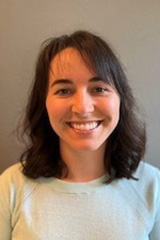 Caitlin Thirnbeck, DO, MPH
Critical Care
Research
I've previously done research on interfacility transfer communication prior to PICU admission. I'm looking forward to determining my next project.
Meredith Steuer, MD, MMS (She/Her)
Dermatology
Research
"I'm most interested in questions of access to care and health care delivery systems, particularly for traditionally underserved populations, at this point. However, I'm fascinated by all aspects of pediatric dermatology (from atopic dermatitis to rare genodermatoses), and I can't wait to learn from the best of the best in medical and surgical pediatric dermatology as well as from my two co-fellows."
Katherine Kondratuk, MD (She/Her)
Dermatology
Research
I am clinically oriented and hope to hone my academic career in service of children and families affected by rare cutaneous disease. After spending a month at the NIH the pathogenesis, diagnosis, and treatment of genodermatoses/autoinflammatory syndromes/immunodeficiencies has especially captured my fascination.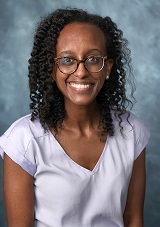 Samaa Kemal, MD, MPH
Emergency Medicine
Research
My primary research interests are violence and injury prevention among youth. My current and past research projects have involved exploring the epidemiology of firearm violence, motivations and means for youth firearm carrying, and the intersection of firearm access and suicide risk among adolescents. My main fellowship project is a mixed-methods study evaluating the motivations and means for firearm acquisition, ownership and carrying among justice-involved youth.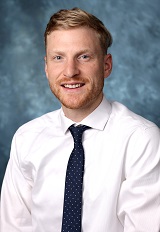 Tyler Lennon, MD
Emergency Medicine
Research
Injury prevention, firearm violence prevention, drowning prevention, community engaged research, and advocacy. I have been involved in a number of projects regarding pediatric firearm violence, safe storage of firearms, and drowning prevention. I am currently obtaining a master's in public health (MPH) from Northwestern with a concentration in  Community Health Research.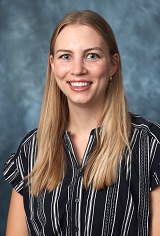 Jillian Gorski, MD
Emergency Medicine
Research
I am interested in the use of data science concepts, including natural language processing and machine learning, to improve the care of ill and injured children. I have a special interest in applying these tools to the diagnosis and management of rare diseases, in particular neurologic emergencies. I am also passionate about leveraging these tools to identify and improve inequities in the healthcare system.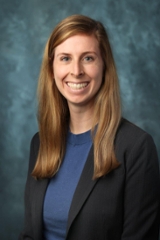 Tara Funk, MD
Emergency Medicine
Research
My interests are broad! I am interested in hospital administration and data science; my main fellowship project will be evaluating the cost of low-value care provided in the emergency department. My other current projects include QI evaluating inpatient hyperbilirubinemia guidelines and another data science project looking at the trajectory of patients from EMS provider impression through hospital impression.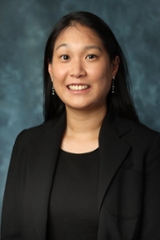 Elena Chen, MD
Emergency Medicine
Research
My research interests focus on understanding and optimizing the care of critically ill children in the ED.  Specifically, I am interested in recognition and initial management of cardiogenic shock, hemorrhagic shock, respiratory illness requiring advanced respiratory support, trauma/TBI induced coagulopathy.  I am also passionate about delivering safe, evidence based, equitable care to patients and families by improving system processes and optimizing ED throughput.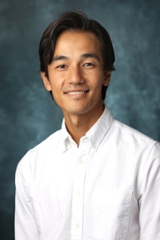 Jamie Lim, MD
Emergency Medicine
Research
Epidemiology of drug overdoses among adolescents and young adults; implementation of community-based opioid overdose prevention strategies; implementation of Health Equity Rounds, a case-based conference series to address implicit bias and racism in clinical settings. During fellowship, I will also be pursuing an MPH through Northwestern University.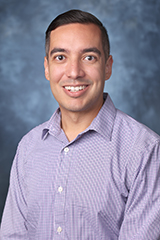 Arino Neto, MD
Emergency Medicine
Research
My research interests include tropical medicine and antibiotic stewardship.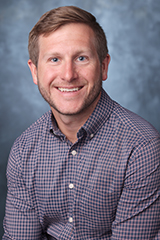 Michael Harries, MD, MPP
Emergency Medicine
Research
As a prior high school teacher, my academic interests currently lie in thinking about how we can bring the K-12 school system and health care systems together to not only prevent ED visits, but also increase access to high quality education and care.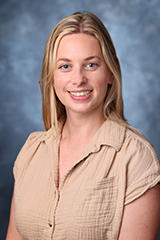 Jana Jaffe, MD
Emergency Medicine
Research
Focused on medical education and simulation.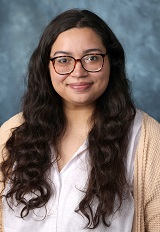 Abigayil Dieguez, MD
Endocrinology
Research
During residency, my research was around PCOS and the identification of early peripubertal hormonal and metabolic markers associated with the later diagnosis of PCOS. I also have a strong interest in diabetes including the psychosocial and social determinants of health, particularly within minority populations, that could impact clinical outcomes
"As a former resident here at Lurie, I grew to love the endocrine division and am so happy that I was able to join! I am constantly impressed by everyone's eagerness to foster a welcoming and enriched learning experience. There is a strong commitment to the fellow experience, and I feel very well supported! There is also such a strong sense of community within the division which makes all the difference during training years. Outside the hospital, I like to spend time with family and friends, going to concerts, and exploring different Chicago neighborhoods. ""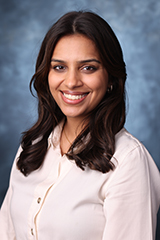 Heba Akbari, MD (She/Her)
Neurology & Epilepsy
Research
Neonatal Epilepsy and Medical Education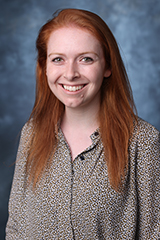 Rachel Pauley, MD (She/Her)
Neurology & Epilepsy
Research
QEEG in the ICU, pediatric neurovascular disorders and seizures, neonatal seizures following cardiac bypass, refractory status epilepticus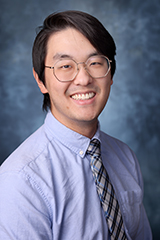 Bryan Liming Jan, MD, MS (He/Him)
Research
I am interested in the bereavement response with perinatal losses and am working on a research project looking at Asian American grief responses to pregnancy and infant loss.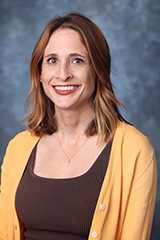 Talia Shear, MD (She/Her)
Research
Personally and professionally, I am passionate about disability rights advocacy and supporting neurodiversity.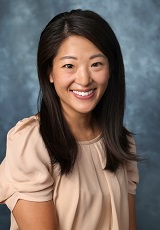 Christina Yoojin Kim, MD
Neonatology
Research
African-American women's residence in redlined neighborhoods is a social determinant of early (<34 weeks) preterm birth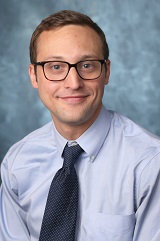 Michael Reisfeld, MD
Neonatology
Research
Barriers to Neurodevelopmental Follow-up for NICU Graduates with Severe Bronchopulmonary Dysplasia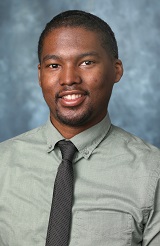 Blair Simon, MD
Neonatology
Research
Preterm birth rates among term infants of US-born and foreign-born Latinx women in the United States
Rachel Weinstein, MD
Neonatology
Research
Trajectory of Lung Ultrasound Scoring in Preterm Infants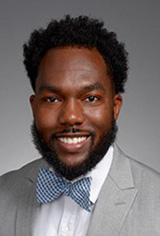 Cameron Boyd, MD
Neonatology
Research
Impact of Paternal Skin to Skin Care on Infant Outcomes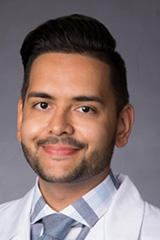 Imran Ilahi, DO
Neonatology
Research
Development of Noninvasive Infrared Brain Monitor to detect Ischemia following Birth Asphyxia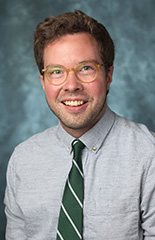 John Mascari, MD
Neonatology
Research
Novel Methods of Detecting and Categorizing Ventilator Asynchrony using Physiologic Sensors in Chronic Lung Disease Patients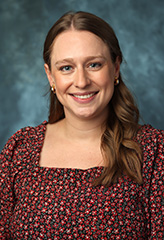 Lucy Rubin, MD
Neonatology
Research
The First-Year Mortality Rates Due to Unintentional Injuries Among Term Infants of U.S.-Born and Foreign-Born Women: The Effect of Paternal Involvement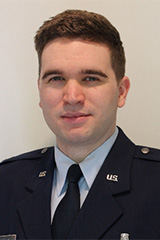 Spencer Millen, MD
Neonatology
Research
Establishing normative laboratory values in Infant-Mother Dyads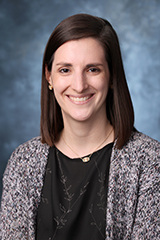 Delaney Dowd, MD
Neurology & Epilepsy
Research
Super Refractory Status Epilepticus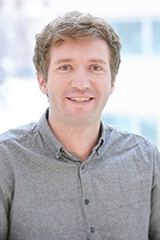 Simon Macdonald, MD
Neurology & Epilepsy
Research
Pediatric post-intensive care syndrome; Procedural sedation