The Division of Rheumatology was founded in 1971 at Children's Memorial Hospital and transitioned to the new state-of-the-art Ann & Robert H. Lurie Children's Hospital of Chicago in 2012. New components, personnel and projects are continually being incorporated into our multifaceted division.  We collaborate with all divisions at Lurie Children's as well as with our adult rheumatology colleagues next door, including Northwestern's Multidisciplinary Clinical Research Center and FIRST-DailyLife, led by director Leena Sharma, MD. We work closely with the Immunology Diagnostic Laboratory, directed by Aaruni Khanolkar, MBBS, PhD, D(ABMLI). We also collaborate with the Pediatric and Adolescent Rehabilitation Program at the Shirley Ryan AbilityLab, including medical director Charles Sisung, MD, and assistant medical director Gadi Revivo, DO.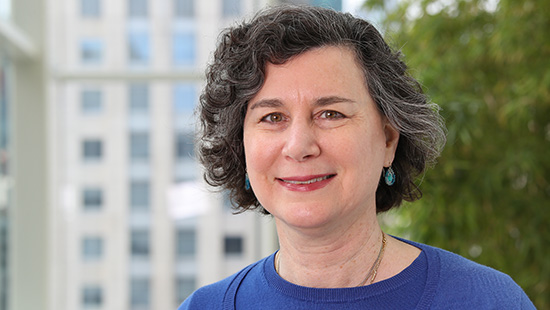 What We Do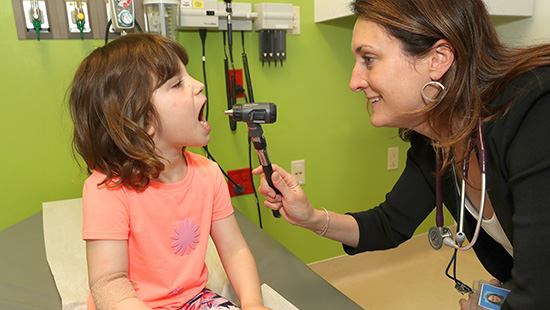 Patient Care
In addition to state-of-the-art diagnosis and treatment, the program focuses on family education, identifying support services and coordinating with home health to facilitate treatment. The interdisciplinary treatment approach may include collaboration with:
Physical therapists
Occupational therapists
Nurse practitioners
Social workers
Our specialized immunodiagnostic laboratory and specialty clinics also offer residents access to unique experiences in patient care.
Learn More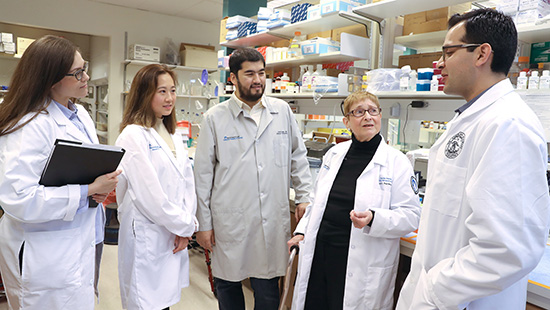 Research
The Division of Rheumatology is engaged in research targeted to improve quality and outcomes for children who live with autoimmune and autoinflammatory disorders including childhood forms of arthritis, lupus and vasculitis. Each physician in our division takes on this charge through a different focus resulting in a multidisciplinary approach to reach our goals.
View our publications feed.
Learn More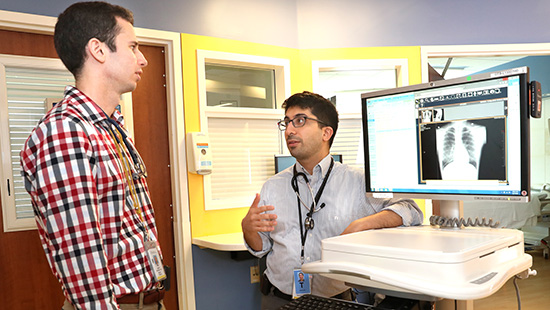 Education
Residents will work alongside faculty who are board certified in pediatric rheumatology, pediatric physiatry (rehabilitation) and immunology and allergy subspecialties. The division offers a three-year accredited fellowship program. Fellowship recipients are matched to the program through the NRMP Fall Specialties Match in conjunction with the ERAS application service.
Find Fellowship Information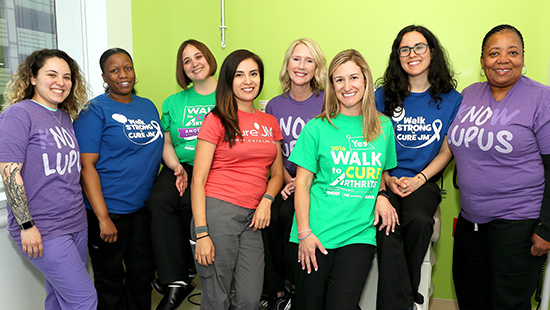 Advocacy
At Ann & Robert H. Lurie Children's Hospital of Chicago, we appreciate the support we receive from multiple disease-specific support groups. In return, we are constantly providing our time and expertise to support institutions such as the American College of Rheumatology, the American Academy of Pediatrics, the Arthritis Foundation, Cure JM, the Lupus Foundation and the Vasculitis Foundation.
Learn About Advocacy
Your support is ​important in helping us continue to make a difference in the lives of patients and families.
Our hospital and research center relies on philanthropic funding to enhance its programs, services and research for children. To learn more, please contact the Ann & Robert H. Lurie Children's Hospital of Chicago Foundation at foundation@luriechildrens.org or call 312-227-7500.