Pediatric Cardiology Fellowship
The Pediatric Cardiology Fellowship at the Ann & Robert H. Lurie Children's Hospital of Chicago accepts four categorical fellows per year for a total training duration of 36 months. The fellowship has been in existence since 1964 and strives to attain the following goals:
Develop pediatric cardiologists who will provide outstanding care for children with congenital and acquired heart disease and advance the treatment and understanding of these diseases
Maximize individual fellow potential and career aspirations
Train academic pediatric cardiologists who will contribute to the field and represent Lurie Children's and Northwestern University Feinberg School of Medicine locally, nationally and internationally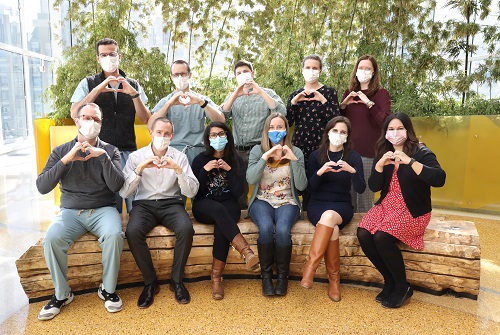 Current Fellows Testimonials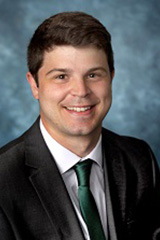 The fellowship educational curriculum is structured and multimodal, consisting of core didactic teaching sessions, subspecialty (electrophysiology, cardiac MR/CT, echocardiography, fetal cardiology) conferences, fellow-driving learning sessions, divisional conferences (M&M, weekly Cardiac Care Conference) and several invited lectures, as well as hospital and medical center educational activities. All first-year fellows participate in a structured, four-week cardiology "boot camp" to assist in the transition to fellowship and develop essential skills, with an emphasis on echocardiography and ICU care.
From an educational perspective, our goal is to provide a foundation of knowledge to compliment the clinical experience and encourage lifelong learning. Fellows have the opportunity to take advantage of additional educational opportunities through Northwestern Memorial Hospital and Feinberg School of Medicine, including certificate and degree programs.
The fellowship program offers a robust scholarly experience for trainees. Under the leadership of the Heart Center Research Core, the fellowship strives to accelerate innovative clinical, translational and basic science research to improve outcomes for pediatric cardiovascular disease.  The program allots time to develop and foster the research skills fellows need for productive academic careers. There are six months of protected research time to allow for project development, refinement and completion. Depending on career goals and prior achievements, senior fellows may make alterations in their schedules to allow for additional research time of six to 12 months. Fellows' progress in academic pursuits is monitored by a standing Scholarship Oversight Committee and is based on specific milestones and a timeline established in the first months of training.
Fellows are educated in scholarship through a specific research curriculum, as well as monthly research meetings, where divisional and hospital staff provide updates on their projects. The scholarly goal is project acceptance and presentation at a national conference and a completed manuscript, but ample opportunity exists for secondary and tertiary projects. Our dedicated scientific team collaborates on over 100 IRB-approved studies, including industry-sponsored drug trials, registries (Pedimacs and PHTS) and retrospective and prospective studies aimed at better understanding the complexities of pediatric congenital and acquired cardiac disease.
The clinical experience in fellowship training is extensive and intensive, encompassing all aspects of pediatric cardiology. Fellows rotate through core subspecialties (imaging, heart failure/transplant, electrophysiology, cardiac catheterization and inpatient care, including cardiac ICU) and gain exposure to outpatient management in both subspecialty clinics and in their own longitudinal continuity clinic. There are over 50 members of the division, and our program is fortunate to have multiple representatives in each subspecialty to optimize the clinical experience.  Additionally, our highly ranked CV surgical program is comprised of three congential cardiac surgeons who consistently provide outstanding surgical results, even in the most complex patients. 
The Regenstein Cardiac Care Unit is a 44-bed, state-of-the-art, acuity-adaptable model, capable of providing care to any cardiology patient. It was recently expanded and completely remodeled. We offer all forms of cardiac surgery/intervention, including VAD/ECMO and complex catheter-based procedures. Lurie Children's Heart Center also provides the only cardiac transplantation service in Illinois. It is one of the busiest in the country, offering trainees tremendous exposure to this patient population.
The goal of the clinical experience is to provide fellows with a broad exposure to prepare them for careers in academic pediatric cardiology or further subspecialty cardiology training.
To be considered, applicants must have completed an accredited pediatric residency program prior to the start of fellowship training. Applicants must be board-certified by the American Board of Pediatrics or board-eligible to sit for the licensing exam during the first year of fellowship training. We encourage applicants with additional pediatric subspecialty training, such as pediatric critical care, to consider our program. We strive for a diverse group of trainees and look to find highly-qualified members of under-represented groups. International Medical Graduates are welcome to apply but must meet specific criteria, including a valid ECFMG certificate and documentation of U.S. citizenship, valid green card, or J-1 visa as per the requirements set forth by Northwestern McGaw Medical Center.  Our program does not sponsor H-1B visas. Pediatric Cardiology Technical Training Requirements can be downloaded here.
Applicants may begin submitting applications through the online Electronic Residency Application Service (ERAS) in July of the year prior to the anticipated fellowship start date. Our program's ERAS number is 3251611013. Program leadership reviews applications beginning in July. The application requirements are spelled out in ERAS, but include:
Online application
Current CV
Personal statement
Recent photograph
Copies of USMLE or COMLEX scores
Medical school transcript
Three to four letters of recommendation, including one from the residency program director and preferably (but not required) one from a member of the Division of Cardiology at the applicant's residency training program
Due to the large number of applications we receive, all applicants are encouraged to submit their completed applications as early as possible. Applications are reviewed by the program in July. Interviews start in August and continue until October or early November.
Discover the many ways our faculty are impacting children's health beyond the hospital.
Each year, as many as 20 third-year pediatric residents travel to Bugando Medical Center in Mwanza, Tanzania, to participate in an educational initiative that provides exposure to the management of complex pediatric diseases in a low-resource setting. Learn more about this extraordinary opportunity.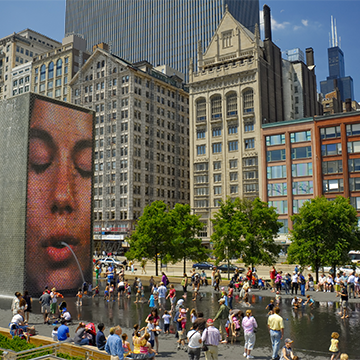 Housestaff training through McGaw Medical Center of Northwestern University provides diverse and challenging clinical experiences and world-class education located in the heart of the beautiful city of Chicago. Learn more via the links to the McGaw website below.
Watch Our Videos
Discover Lurie McGaw Experience Discover Feinberg Learn More About Chicago Get to Know Streeterville
All for Sammy
Sammy's parents brought her to a local hospital, thinking she was dehydrated from the flu. But within hours, her organs began to fail and she went into cardiac arrest. A rare infection had attacked Sammy's heart. Her doctors transferred her to Lurie Children's, home to a world-class Heart Center, ranked third in the nation.
All the Experts: The Heart Center at Lurie Children's
The Heart Center at Ann & Robert H. Lurie Children's hospital of Chicago is ranked #2 in the nation, and is the top program in Illinois. From prenatal to adult care, Lurie Children's team of cardiac experts are among the top in their field. Why would you go anywhere else?
Drake Surprises Girl Waiting for Heart Transplant at Lurie Children's
Today Lurie Children's Hospital heart patient Sofia Sanchez, 11, had one of her birthday wishes come true– a surprise visit by Drake.
Drake Fan Sofia Sanchez Opens Up About Her Heart Transplant | TODAY
Sofia Sanchez stole rapper Drake's heart — and ours — over the summer while she awaited a heart transplant at Lurie Children's Hospital in Chicago. Three weeks ago, the 11-year-old finally underwent a successful transplant surgery, and NBC senior national correspondent Kate Snow caught up with the energetic young girl who's making the best of her recovery.
All for Opal
Opal went into heart failure and was air lifted to Ann & Robert H. Lurie Children's Hospital of Chicago, where she waited 130 days for a new heart. Lurie Children's Heart Center is ranked #2 in the nation by US News & World Report.
Contact Us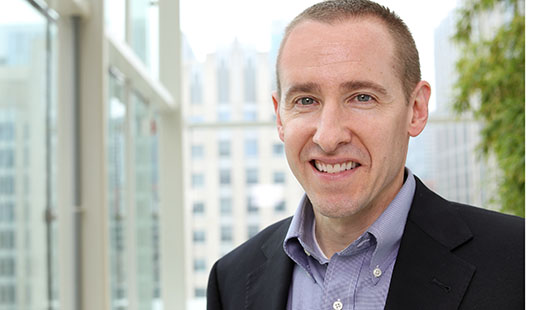 Michael R Carr, MD
Program Director, Pediatric Cardiology Fellowship
Cardiology
mcarr( at )luriechildrens.org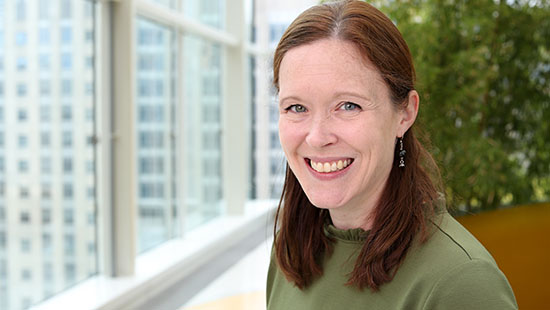 Mary McBride, MD, MEd
Associate Program Director, Pediatric Cardiology Fellowship
Director, Feinberg Academy of Medical Educations (FAME)
Cardiology
mmcbride( at )luriechildrens.org
Dr. McBride is interested in the teamwork and communication in clinical crises. Joined kidSTAR in 2011.
Brittany Dixon
Fellowship Coordinator, Advanced Pediatric Cardiac Interventional Fellowship
Fellowship Coordinator, Non-Invasive Cardiac Imaging Fellowship
Fellowship Coordinator, Pediatric Cardiac Intensive Care Fellowship
Fellowship Coordinator, Pediatric Heart Failure/Heart Transplant Fellowship
Program Coordinator, Pediatric Cardiology Fellowship
Cardiology

312.227.5329
bdixon( at )luriechildrens.org