Pediatric Stem Cell Transplant Fellowship
The Advanced Pediatric Stem Cell Transplantation Fellowship is a one-year program that provides additional subspecialty training necessary to manage pediatric patients undergoing allogeneic or autologous Hematopoietic Stem Cell Transplant (HSCT) and those who would benefit from other cellular therapies. The year of training includes monthly journal club, weekly tumor board and didactic sessions.
A research mentor will be identified at the onset of training. Research interests will be identified to formulate a plan to complete a project within the training year. If the fellow's research project was accepted for presentation in a peer-reviewed format at a national/international meeting basic travel, lodging, and meeting related fees would be supported by the program.
The clinical experience at Lurie Children's is comprehensive, with broad exposure to all aspects of pediatric hematology, oncology, neuro-oncology and stem cell transplantation, preparing fellows for careers in an academic pediatric setting, including the potential for further subspecialty training. Fellows care for children in the 24-bed inpatient unit along with those patients admitted to the pediatric intensive unit. The unit will expand over the next year to increase capacity to 48 beds. Consults are requested of the fellows from the general medicine service, surgical services, the emergency department and the pediatric and neonatal intensive care units. We take care of the highest volume of sickle cell, thalassemia, general oncology, neuro-oncology and stem cell transplant patients in Illinois, we schedule over 13,000 clinic visits annually. Fellows are directly supervised during common procedures, including bone marrow aspirate/biopsy and spinal taps with administration of intrathecal chemotherapy. Per the U.S. News & World Report hospital ranking system, Lurie Children's is consistently first in Illinois and in the top 10 nationally overall; cancer care has been ranked in the top 12 in the nation in the past several years. Our patient population is racially and socioeconomically diverse.
To be considered, applicants must have completed an accredited pediatric or medicine/pediatrics residency program prior to the start of fellowship training. Applicants must be board-certified by the American Board of Pediatrics or board-eligible to sit for the licensing exam during the first year of fellowship training. We strive for a diverse group of trainees and look to find highly qualified members of under-represented groups. International medical graduates are welcome to apply but must meet specific criteria, including a valid ECFMG certificate and documentation of U.S. citizenship or a valid green card or visa as per the requirements set forth by Northwestern McGaw Medical Center.
Applicants must be board-certified or board-eligible hematologist/oncologist. Interested parties should submit the following materials:
Current curriculum vitae
Letter of interest
Three letters of recommendation
Application materials should be emailed to Melissa Ortiz, Medical Education Coordinator
Discover
 the many ways our faculty are impacting children's health beyond the hospital.
Each year, as many as 20 third-year pediatric residents travel to Bugando Medical Center in Mwanza, Tanzania, to participate in an educational initiative that provides exposure to the management of complex pediatric diseases in a low-resource setting. Learn more about this 
extraordinary opportunity
.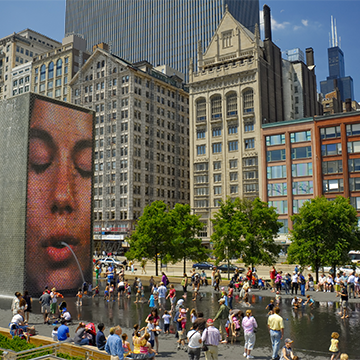 Housestaff training through McGaw Medical Center of Northwestern University provides diverse and challenging clinical experiences and world-class education located in the heart of the beautiful city of Chicago. Learn more via the links to the McGaw website below.
Watch Our Videos
McGaw Experience Discover Feinberg Learn More About Chicago Get to Know Streeterville
Contact Us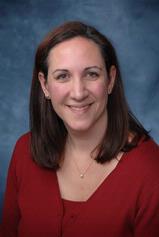 Jennifer Schneiderman, MD, MS
Program Director, Pediatric Hematology/Oncology/Neuro-Oncology/Stem Cell Transplant Fellowship
Hematology, Oncology, and Stem Cell Transplantation
jschneiderman( at )luriechildrens.org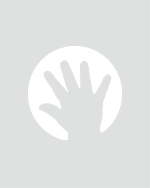 Melissa Ortiz
Medical Education Coordinator, Hematology, Oncology and Stem Cell TransplantationFellowship
Hematology, Oncology, and Stem Cell Transplantation

(312) 227-4873
meortiz( at )luriechildrens.org
Physician-Scientist Training & Resources
We offer a wide range of resources, mentorship opportunities and formal training programs to help our residents and fellows excel as physician-scientists. Explore all of the resources and hear from housestaff who are making research a major part of their career development plans.
VISIT THE STARZL ACADEMY