Meet the Fellows
Current Fellows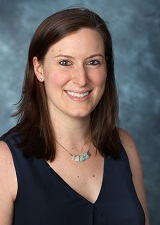 Kristen Kester, MD, MPH (2020-2023)
Program: Pediatric Emergency Medicine
Undergraduate: Northwestern University, Weinberg College of Arts and Sciences, Chicago, IL
Graduate: Northwestern University, The Graduate School, Chicago, IL
Medical School: Northwestern University Feinberg School of Medicine, Chicago, IL
Residency: Columbia University, New York-Presbyterian Hospital, New York, NY
Research: My interests are broad, ranging from legislative advocacy efforts and injury-related research to my main areas of focus: medical education and point-of-care ultrasound. I am completing McGaw's Medical Education Clinical Scholars (MECS) Program to advance my knowledge of educational theory and build my curricular design skills. Teaching POCUS applications at the medical school level, graduate medical education level, and faculty level for a national workshop has challenged me to tailor my teaching to a wide span of learners—something I look to continue throughout my career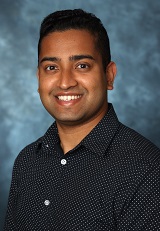 Vishal Naik, MD (2020-2023)
Program: Pediatric Emergency Medicine
Undergraduate: University of Illinois Urbana-Champaign
Medical School: Chicago Medical School at Rosalind Franklin University, Chicago, IL
Residency: University of Minnesota, Chief Resident, Minneapolis, MN
Research: My research interests focus on advancing the care of pediatric patients in the prehospital and emergency department setting. I am currently a fellow of the Emergency Medical Services for Children focusing on hospital-based care and the National Pediatric Readiness Project. I am also working towards a master's degree in healthcare education to advance my ability to prepare the next generation of trainees and hospital personnel in the care of children.
Read Bio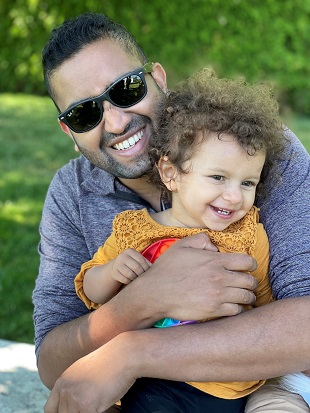 I have learned so much during my first two years of fellowship! From developing the skills necessary to care for kids effectively and efficiently in the emergency department, to advancing my knowledge of research in medical education, to learning how to be a dad to a rambunctious three-year-old, these years have taught me much. In the next year, I hope to start moving my projects towards completion/presentation and continue to work towards my master of education.
Award:
Quality Improvement Research Award, Research Scholar's Day, 2021 "Development of a Structured EMS Handoff Tool: A QI Initiative to Advance Transfer of Information Between Prehospital and Pediatric Emergency Department Providers"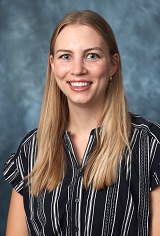 Jillian Gorski, MD (2021-2024)
Program: Pediatric Emergency Medicine
Undergraduate: University of Pittsburgh, PA
Medical School: University of Wisconsin School of Medicine & Public Health, Madison, WI
Residency: Indiana University, Indianapolis IN
Research: I am interested in the use of data science concepts, including natural language processing and machine learning, to improve the care of ill and injured children. I have a special interest in applying these tools to the diagnosis and management of rare diseases, in particular neurologic emergencies. I am also passionate about leveraging these tools to identify and improve inequities in the healthcare system.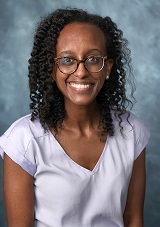 Samaa Kemal, MD, MPH (2021-2024)
Program: Pediatric Emergency Medicine
Undergraduate: University of Florida- Gainesville, FL
Medical School: McGaw Medical Center of Northwestern University, Chicago, IL
Residency: Children's Hospital of Philadelphia, PA
Research: Understanding the epidemiology of firearm violence, motivations and means for youth firearm carrying and the intersection of firearm access and suicide risk among adolescents. My main fellowship project is a mixed-methods study evaluating the motivations and means for firearm use, ownership and carrying among justice-involved youth. My other current projects include 1) QI work on improving screening for firearm access for patients with suicidal ideation in the ED; 2) epidemiologic review of trends in pediatric firearm-related mortality in Chicago.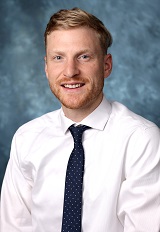 Tyler Lennon, MD (2021-2024)
Program: Pediatric Emergency Medicine
Undergraduate: University of Wisconsin in Madison, WI
Medical School: Medical College of Wisconsin, Milwaukee, WI
Residency: Johns Hopkins University, Baltimore, MD
Research: Injury prevention, firearm violence prevention, drowning prevention, community engaged research. Thus far during fellowship I have learned how to run a busy urban pediatric emergency room and have increased my skillset in trauma resuscitations, code resuscitations, procedural sedation, and point of care ultrasound application in the emergency room. I hope to continue to advance my clinical skills while also working to obtain a master's in public health (MPH).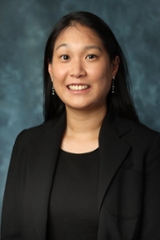 Elena Chen, MD (2022-2025)
Program: Pediatric Emergency Medicine
Undergraduate: Cornell University, Ithaca, NY
Medical School: Texas A&M University School of Medicine, Bryan, TX
Residency: UT Southwestern Medical Center, Dallas, TX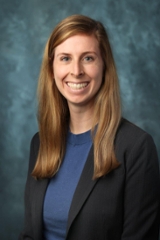 Tara Funk, MD (2022-2025)
Program: Pediatric Emergency Medicine
Undergraduate: Baylor University, Waco, TX
Medical School: Loyola University Chicago Stritch School of Medicine, Chicago, IL
Residency: University of Michigan, Ann Arbor, MI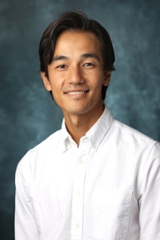 Jamie Lim, MD (2022-2025)
Program: Pediatric Emergency Medicine
Undergraduate: Boston University, Boston, MA
Medical School: Boston University School of Medicine, Boston, MA
Residency: Boston Combined Residency Program (Boston Children's Hospital and Boston Medical Center)
Past Fellows
First Position After Graduation
Sara Holmstrom, MD (2019-2022): Assistant Professor, Hasbro Children's Hospital/the Warren Alpert Medical School of Brown University, Providence, RI
Anna G. Smith, MD (2019 - 2022): Assistant Professor, University of Illinois at Chicago (UIC), Chicago, IL
Megan Attridge, MD, MPH (2019-2022): Assistant Professor, Ann & Robert H. Lurie Children's Hospital/Northwestern Feinberg School of Medicine, Chicago IL 
Anisha Kshetrapal, MD, MSEd (2018-2021): Advanced Fellowship in Simulation through the kidSTAR Healthcare Professional Education Program at Ann & Robert H. Lurie Children's Hospital of Chicago, Chicago, IL
Selina Varma, MD, PhD (2018-2021): Part time Pediatric Emergency Medicine Attending in the Chicago area
Amy Zhou, MD, PhD (2018-2021): Assistant Professor of Pediatrics at UT Southwestern Medical Center and Attending Physician in Pediatric Emergency Medicine at Children's Medical Center in Dallas, Texas
Jennifer Colgan, MD (2017-2020): Assistant Professor, Pediatric Emergency Medicine, Northwestern Univeristy Feinberg School of Medicine/Ann & Robert H. Lurie Children's Hospital of Chicago, Chicago, IL
Colleen Fant, MD, MPH (2016-2019): Assistant Professor, Pediatric Emergency Medicine, Northwestern Univeristy Feinberg School of Medicine/Ann & Robert H. Lurie Children's Hospital of Chicago, Chicago, IL

Alison Nobil, MD (2016-2019): Attending Physician, Pediatric Emergency Medicine, North Shore Medical Center, Salem, MA

Lucas McWilliams, MD (2015-2018): Attending Physician, Advocate Lutheran General Hospital, Chicago IL

Leah Middelberg, MD (2015-2018): Attending Physician, Pediatric Emergency Medicine, Nationwide Children's Hospital, Columbus, OH
Michael Chan, MD (2014-2017): Emergency Medicine Specialists of Orange County (EMSOC) in California
Emily Roben, MD (2014-2017): Pediatric Emergency Medicine, Northwestern Univeristy Feinberg School of Medicine/Ann & Robert H. Lurie Children's Hospital of Chicago, Chicago, IL
Christina Cochran, MD (2013-2016): Assistant Professor, Pediatric Emergency Medicine, Northwestern Univeristy Feinberg School of Medicine/Ann & Robert H. Lurie Children's Hospital of Chicago, Chicago, IL
Yuemi An-Grogan, MD (2013-2016): Attending Physician, Pediatric Emergency Medicine, Northwestern Univeristy Feinberg School of Medicine/Ann & Robert H. Lurie Children's Hospital of Chicago, Chicago, IL
Jessica Starck, MD (2012-2015): Instructor of Pediatrics, Emergency Medicine, Rush University Hospital, Chicago, IL
Aun Woon Soon, MD (2012-2015): Fellowship in Pediatric Emergency Medicine Ultrasound, University of Colorado, Denver, CO